Employee onboarding for startups - processes & best practises
Structured onboarding processes are often associated with large companies with HR departments. These companies have the personnel, time and resources required to setup and manage onboarding for new employees.
By contrast most startups are focused on delivering and marketing their products or services, and will rarely employee full time HR personnel while finding their feet.
Which means that many startups may disregard structured onboarding altogether, focusing on their destination rather than the people who will get them there.
However, these limitations do not mean that startups shouldn't implement structured onboarding processes.
In fact, a convincing case could be made that structured onboarding processes are even more important for startups than for larger, better resourced firms.
The reasons for this are simple. 
"Startups typically have limited capital and have smaller teams with less role redundancy than larger companies."
As a result the costs of employee churn will be felt more keenly by startups. And this will be felt both in terms of the financial cost of having to replace employees, and the operational disruptions that can come with losing a key member of staff in a highly specialized role.
Nevertheless, onboarding is probably the last thing you want to think about if you're recruiting for a start-up.
You're probably splitting your time between managing recruitment and doing your own job, while also navigating the many other challenges that startups face as they try to find their feet.
Startup-Kit
---

Happy to help you with our

Onboarding Guide 2020
Onboarding Checklists
Professional Review
Personal Setup Support


Startup-Kit
---

Happy to help you with our

Onboarding Guide 2020
Onboarding Checklists
Professional Review
Personal Setup Support


The advantages of onboarding at startups
The good news is that startups have a few advantages when it comes to putting structured onboarding processes in place.
All the employees in a startup are 'in it together' and have the shared goal of making their new company profitable. This creates a cooperative and collaborative environment that is less common in established, larger companies which are more settled and compartmentalized.
The organizational complexity of startups is also going to be less than larger firms. This means that the onboarding process can be simplified and expedited while still delivering significant long term benefits to the company.
Employee onboarding process at startups – best practices
Some basic principles and best practices need to be observed to lay the groundwork for a structured onboarding process at a startup.
These are as follows:
1. Let a specific individual wear the HR-hat
We've already noted that startups typically don't have the resources to employee full time HR employees.
However, to be able to implement a structured onboarding process you'll need to assigned a specific team member the responsibility for handling HR related issues.
Without this, onboarding, and all other HR related tasks, will become fragmented, difficult to track and can easily fall by the wayside.
Once a team member has been allocated HR responsibilities, they can reduce the demands of this role on their time by making use of onboarding software, delegating some parts of the onboarding process to other employees and by using training videos and documentation.
Once personnel are in place to manage onboarding, their focus should be on orientation of new employees – providing them with a soft landing in their new work environment.
This is important because every new employee is dealing with the anxiety that comes with stepping into an unfamiliar environment and company culture.
"Their early impressions of their employer are also likely to stick, and influence how long they remain in the company."
Your orientation process should therefore reduce these stresses and demonstrate to new employees that they can expect to work in a sympathetic, organized environment.
Basic steps towards achieving this aim include:
setting up the new employee's workplace in advance of their first day at the office, providing access to all required work tools, digital systems and areas of the work environment
introducing the new employee to their environment and colleagues on their first day of work, this can include gestures to make the employee feel more welcome like small welcome gifts and reduced work hours for their first day or week on the job
providing employees with clear job or role descriptions, along with any training materials required to become productive within their roles
giving new employees the opportunity to ask questions related to the company as well as their specific job tasks.
Onboarding doesn't stop after the first day on the job.
"New hires will often require weeks, and even months, to settle into their roles and your organization."
During this period, they are highly vulnerable to the stresses that can be created when they run into issues in the course of their duties and are unsure how to address these.
Rather than let new employees figure it all out for themselves, the person responsible for HR in the team should assign a mentor to the new hire.
The mentor can then answer work-related questions for new hires and point them in the direction or appropriate team members or training resources when they are unable to answer these questions themselves.
The person responsible for the HR process should liaise routinely with both the new hire and mentor to track the new employee's progress.
You don't need to reinvent the wheel - use Onboarding Software
Onboarding checklists provide a simple, fast solution to your structured onboarding process requirements.
The onboarding checklists designed by SOPHY are based on extensive research into onboarding best practises and processes across a range of industries and job roles.
Using onboarding checklists will provide you with the following benefits:
you'll have access to comprehensive templates, preconfigured to the specific industry or job role that you want to cover
these templates can be further customized to meet your specific requirements
all templates are cloud based and open to collaboration, which means you can work with new hires and their mentors on completing each checklist, and monitor onboarding progress in real time
SOPHY offers the additional benefit of asset management tools that integrate seamlessly with the onboarding process. This makes it easier to locate and track the movement of job-related business assets during the onboarding process.
Our onboarding software also ensures that any onboarding collateral remains accessible at a team level. This ensures continuity in onboarding processes and practices when HR responsibilities are transferred between employees at your startup.
Best of all, using onboarding software is affordable.
Startup-Kit
---

Happy to help you with our

Onboarding Guide 2020
Onboarding Checklists
Professional Review
Personal Setup Support


Or you can check out our blog articles to read more about onboarding: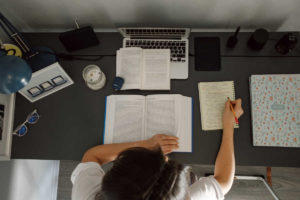 n today's world tasks, projects and other demands are popping up quickly and everywhere. Sometimes it's hard to keep all these things in your head by doing all of the daily business in or personal and working life. … Read More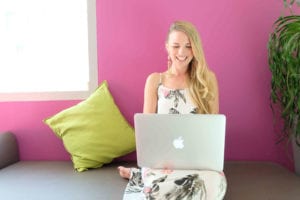 Whether you're selling pizza out of a fast food truck or running an IT business, there's one thing you can be certain of – your company owns assets. … Read More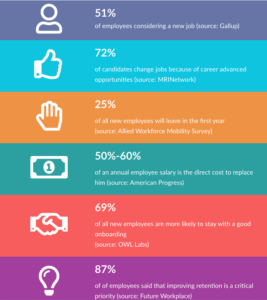 The carousel of coming and going employees is spinning faster than ever. But how to benchmark your own statistics? Here are some key statistics to evaluate your employee turnover rate. 7 employee turnover facts 51% of employees considering a new