2 simple steps to save money by structuring your onboarding processes
The employee turnover cycle can have serious financial implications for your business. This is partly because recruiting replacement employees is expensive.
Furthermore, a disorganized onboarding structure can create delays in new employees reaching full productivity. Finally poor asset management during this process can pose both financial and security risks.
"In fact, these factors combine to cost businesses an average of $65,000 every time they have to replace an employee. And result in higher employee turnover."
Reduced productivity during the offboarding, onboarding and training process accounts for an estimated 40% of employee replacement expenses.
But this expense is avoidable. For example simple measures like setting up detailed onboarding checklists and integrating these with asset management systems will structure the onboarding structure. This helps new employees reach full productivity faster.
FREE TASK MANAGEMENT
Improve productivity and save money with our process, employee turnover and asset management software.
The new hire experience
The first weeks of an employee's career at a new employer are an important period for both them and their employer.
This is why what happens during this period will shape the way the employee perceives the company. If the experience is negative and stressful, it is likely that the employee will develop a negative perception of the company that will be difficult to change. This will affect retention of the employee, and contribute to employee churn within the company.
Something as simple as asset management can have a massive impact on this experience.
For example, new employees will typically require the handover of assets and productivity tools from their predecessors. Items like laptops, business phones, training manuals and access cards or keys are typically required for employees to settle into their new environment quickly and become productive.
While the handover of these items may seem straightforward, the reality is that this apparent simplicity often causes asset management to be handled casually or overlooked entirely. And issues that arise from poor management of assets during onboarding will not only make your company appear disorganized, but also stall the productivity of new hires while creating security risks.
For example, if a senior salesperson departs your company without handing over their business phone or laptop, they'll deprive their replacement of tools and data they need to become productive. Moreover they will also retain access to sensitive and potentially valuable information, which can threaten client confidentiality and even violate privacy regulations in some countries.
Effective onboarding is simpler than you think
It is clear that the lack of an onboarding  structure and asset management is expensive, inefficient and poses security risks.  
But the good news is that taking two basic steps can significantly improve your onboarding process, reducing costs and risk while creating happier and more productive new hires.
1. Understand your assets
The first step towards structured onboarding is identifying and managing your company's assets in a systematic way. Having a clear, accurate overview of your assets enables your business to not only track the movement of items between team members and departments, but to also integrate this information into a structured onboarding process.
2. Structure your onboarding process
Checklists are a simple and effective way to set up a structured onboarding and offboarding process. Using specialised onboarding checklist software you can customize existing onboarding or offboarding checklist templates designed for your industry, or set up your checklists from scratch to meet your own requirements.
Calculate your personal onboarding savings
Onboarding cost savings calculator
Organized onboarding made easy
SOPHY provides an elegant solution to setting up structured onboarding processes.
Our software allows you to:
use pre-configured checklists, covering a range of industries and requirements, to manage onboarding and offboarding
modify existing checklists, or set up and configure fully customized checklists
set up a simple asset management system that integrates seamlessly with your checklists
add team members to your checklists, allowing you to collaborate around onboarding and offboarding processes.
There's no reason to keep paying the steep costs that come with employee turnover. SOPHY onboarding and asset management software is affordable, requires no installation and will be up and running in minutes.
Other articles about Onboarding: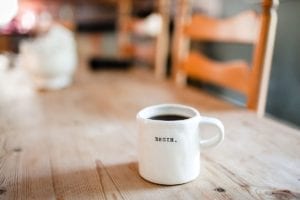 A structured process for bringing new employees into your company has numerous benefits. Here are important recommendations for onboarding best practices. … Read More