Five essential apps to help your business survive Covid-19
While the jury is still out on how lethal the Covid-19 outbreak is, there's no doubt that it is having a serious impact on the world economy.
Not only has the virus temporarily stalled economic growth in China, causing a ripple effect around the world, but it appears as if quarantine measures and travel restrictions being imposed on affected countries could make 'business as usual' extremely difficult for many companies in weeks and months to come.
However, there is some good news amongst the hysteria and surgical masks:
There's no need to neglect your business or sacrifice productivity if Covid-19 comes to town.
That's because the rapidly growing collaboration technology industry is equipped with every tool you need to maintain productivity while working from home or managing employees in remote locations.
In fact, once the outbreak passes, you're probably going to wonder why you need to return to long daily commutes, stuffy office spaces and water cooler chats at all!
Here are five apps to keep you productive during the Covid-19 outbreak.
#1: Staying in touch - Slack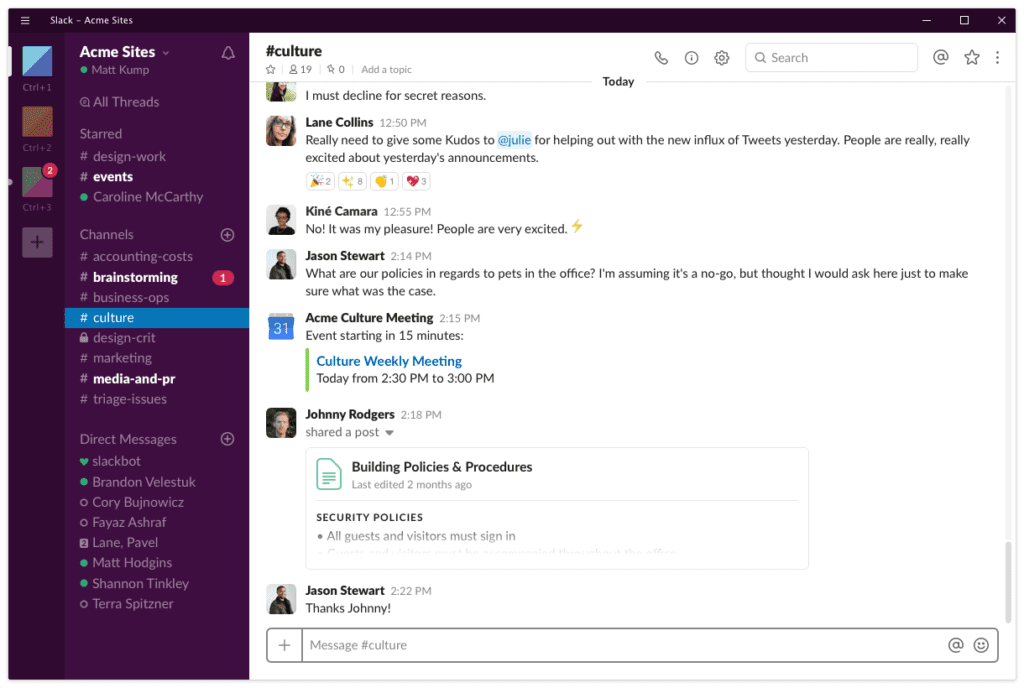 Slack is a freemium team messaging app that will make the distance between you and your team disappear instantly.
Designed specifically for business use, it allows you to message team members directly and communicate around important topics and projects in group channels.
It also allows you to easily keep tabs of when employees are at their desks and active or slacking off (excuse the pun).
If you've never used a team messaging app and all of this sounds complicated, don't worry. Slack is extremely user friendly, so you'll feel like you've been using it for years within minutes of signing in.
You'll only need to pay for the app if you want to access special features or retrieve your full chat history.
Download Slack for your business here.
#2: Sharing tasks - SOPHY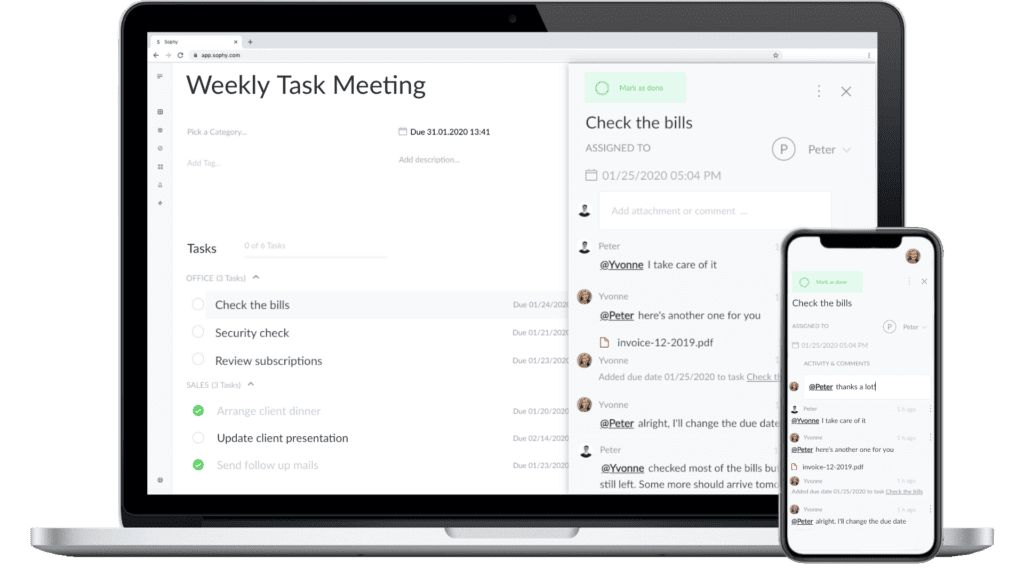 While Slack is a great way to stay in touch with your team, you'll need something with a bit more firepower to manage tasks for employees who are working remotely.
SOPHY is a task sharing app that makes it as easy as possible to create tasks and tasklists for yourself and team members, delegate tasks and share relevant files and documents on your tasks.
The entire task-follow up process is automated, which means SOPHY acts a virtual assistant, following up on tasks until they are marked as 'done'.
SOPHY knows that onboarding a whole team onto new software isn't easy, particularly at short notice and when you aren't sitting in the same room.
So, to make things even easier, SOPHY allows team members to mark their tasks as done via email without even signing into the app. And the app itself is extremely easy to use.
SOPHY also features on-task chats and real time notifications so that you get alerts when whenever a task's status is changed, or a team member comments on a task.
You can sign up for free here.
#3: Document sharing and editing – Google Drive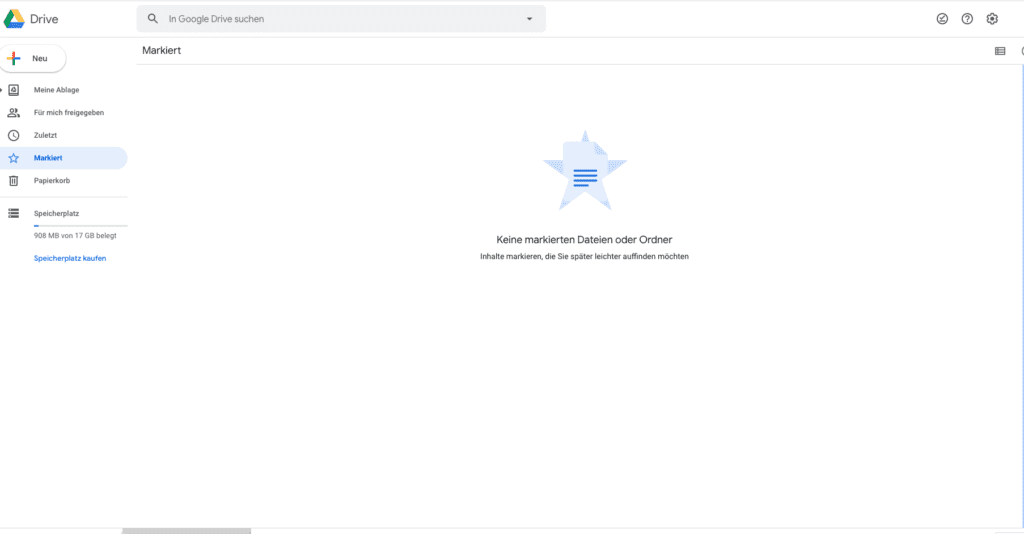 If you collaborate with team members around documents, then you're going to need an application that can simulate collaborating on documents face to face.
Google Drive provides the easiest way to get this done. Offering documents in a variety of familiar formats, Google Drive allows you and your team to collaborate on documents together in real time.
You can also download completed documents in hard copy using a variety of popular formats, allowing you to store or work on these offline if you need to.
The best thing about Google Drive is that it's free until hit your free account's storage capacity, which won't happen in a hurry.
All you need to do is:
sign up for a Google Account
navigate to Google Drive from your account services menu
select the '+ New' option, choose the type of document you want to create or upload
share the link to your document with colleagues.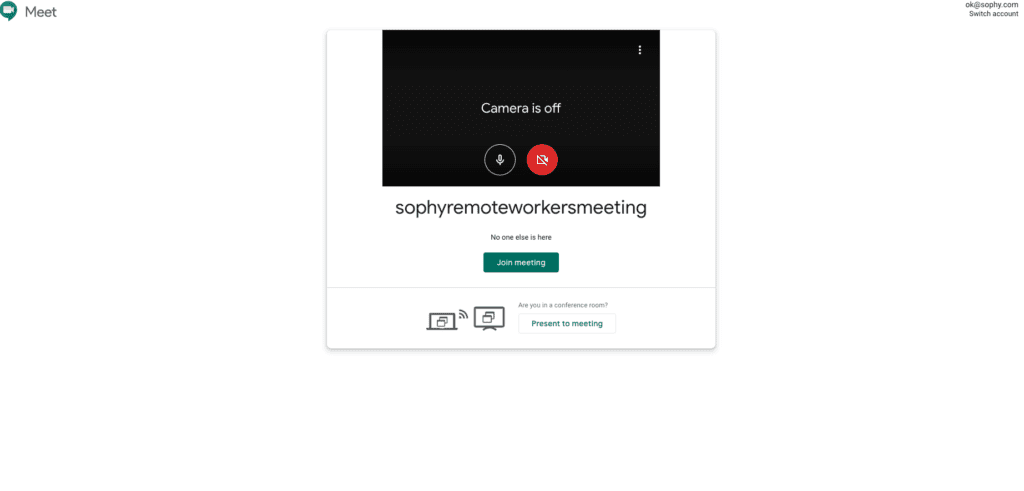 There's no reason to lose a sense of personal connection with your clients or colleagues just because you're confined to your home office.
Any smartphone can be turned into a powerful video conferencing tool just by installing the right video conferencing application.
For professional video conferencing, look no further than Google Meet.
This integrates with your Google Calendar and comes packed with nifty features including:
crystal clear video feeds that make you feel like you're in the same room as other conference participants.
the ability to conference call several colleagues at once
automatic detection and display of the active speaker during conference conversations
the ability to mute your side of the chat when you're not speaking (great if your kids are stuck at home with you).
Google Meet is also free to use. You can download the app here.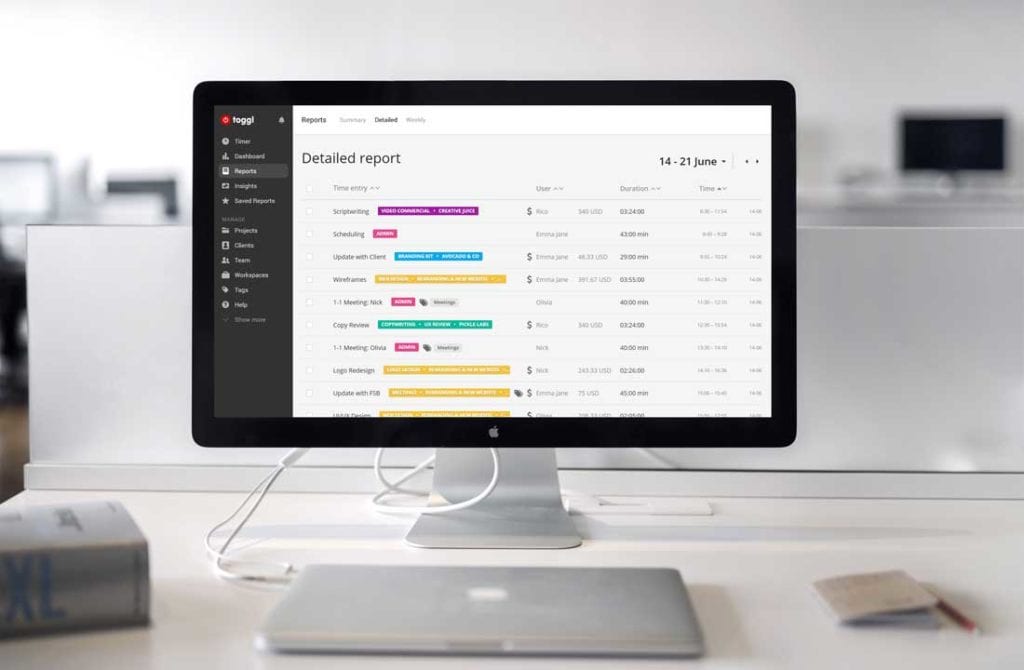 If you're used to watching your employees clock in and out and checking in on them regularly during the day, you're going to find it stressful managing them from home.
Unless you use Toggl.
Toggl is an easy-to-use time tracking application which can be used either via the Toggl website or a downloadable application.
Set up your clients and/or projects on Toggl and your employees are good to go.
They can run a 'live' timer while they work on a task or they can record their task and hours once a task is completed – whatever works best for them.
At the end of each workday, week or month you can go into Toggl and pull up a report that will provide information on what you team has been busy on, both collectively and individually.
You can find out more about Toggl here.
Putting it all together
Remote collaboration software is the future of work.
In fact, some tech experts describe technology-driven collaborative work approaches as one of the major changes that the 4th Industrial Revolution will bring about.
That means now is the best time to turn crisis into opportunity by using technology to generate more productivity and efficiency in your team and business.